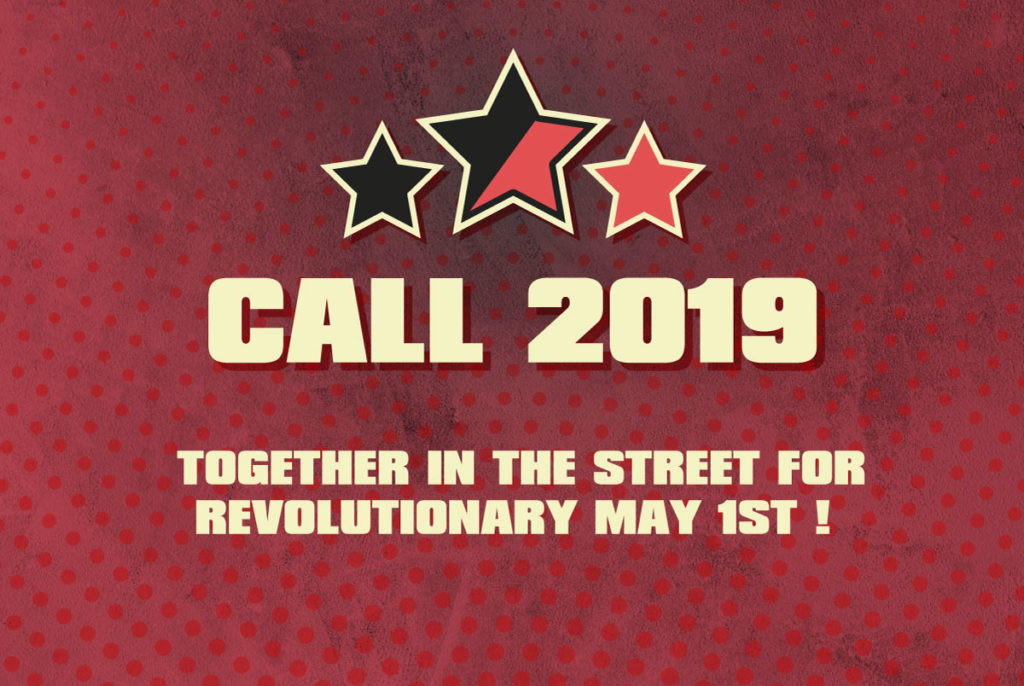 Thirty years after the fall of the Berlin Wall, capitalists keep repeating that there is no other viable system than theirs. However, it keeps fracturing under the blows of the ecological crisis that it provoked or under the assault from a growing part of the population thrown in precarity. The rulers can keep reiterating that there is no alternative, that speech no longer convinces anyone.
This year, different forms of resistance answered the usual attacks of the bourgeoisie, like at Proximus or at NLMK, against mass firing of workers, against the isolation and betrayal of the struggles by union bureaucracy. New forms of resistance are emerging, such as the Yellow Vests Movement.
By atomizing and making the proletariat precarious, by eliminating big workers concentration, the bourgeoisie believed that they were done with class struggle. It is quite the opposite: confronted with the law of profit and social disaster, struggle finds new ways, new forms and new methods.
Profit destroys health, social bonds and culture, devastates the ecosystem to the point of massing youth on the streets to shout: "System change not climate change". As a matter of fact, climate deserves insurgency. Profit accommodates and exploits all oppression, by economically over-exploiting women and migrants, by using reactionary values of sexism and racism. The goal is always the same: raise the poor against one another and deflect anger.
The Yellow Vests Movement, the March 8th Women's Strike, the mobilizations for climate represent the yearning to an alternative. The alternative can only be revolutionary.
No one is free until we are all free. The alternative is revolutionary: let's go down to the street for the Revolutionary 1st of May!
Let's fight fascism, racism and patriarchy, against capitalism and its States! Solidarity with people in struggle, with workers in struggle, and with political prisoners. Let's organize the revolutionary camp!
The Revolutionary 1st of May will start at 11AM from "Carré Moscou" in Saint-Gilles to go first, toward Monts des Arts and from there to converge with other demonstrations among which the "May 1st of Struggle" called by CGSP-ALR. The demonstration will then go to Anneessens and toward the "Alternative May 1st" in Rue des Foulons.